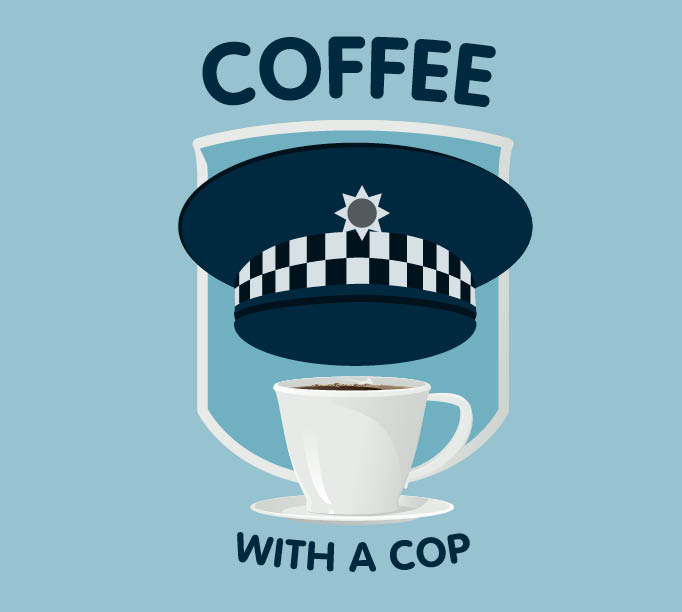 Coffee With a Cop
First Wednesday of every month(s), 5 February, 2020 at 9 AM
Want a chance to have a chat with a cop over a cup of coffee?

Join us on the first Wednesday of every month and meet some of your local police.

There are no agendas or speeches, just a chance to ask questions. Police will be on hand to offer advice and information concerning current crime within our community, home security and other services available.