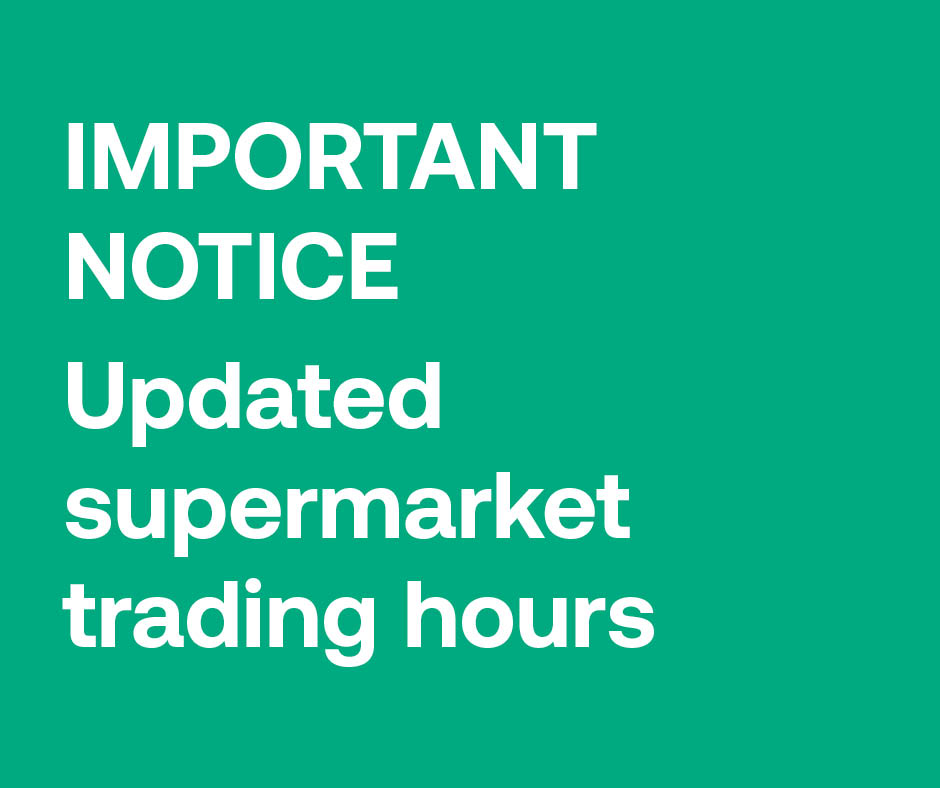 Important Notice
IMPORTANT NOTICE
Coles Update Trading Hours
Please be advised Arana Hills Plaza Coles continue to serve the community, reverting trading hours back to:
Monday to Saturday: 7am - 9pm
Sunday: 9am - 6pm
*On Mondays, Wednesdays and Fridays, Coles Community Hour (7am to 8am) will remain for customers who hold a government issued Pensioner Concession Card, Commonwealth Seniors Health Card, Companion Card, Seniors Card, Disability Card and Health Care Card.
On Tuesdays and Thursdays, Coles Community Hour (7am to 8am) will remain dedicated for emergency services and healthcare workers who hold an AHPRA card, have a workplace ID or are wearing their work uniform.
Aldi will now trade the following hours:

Monday to Saturday: 8:30am - 7pm
Sunday: 9am - 6pm


Kmart trading hours, effective 1 April 2020.
From this date, Kmart will operate reduced trading hours of:
Monday to Friday – 7am to 8pm
Saturday - 7am to 5pm
Sunday – 9am to 5pm
This decision has not been made lightly as Kmart feel it is necessary during these times. Whilst Kmart have reduced store trading hours, they are still as committed as ever to providing customers with the products they need. Kmart's online store is still running and fully operational with free shipping on all online purchase above $45.
Trading hours are subject to change, thank you for your understanding.