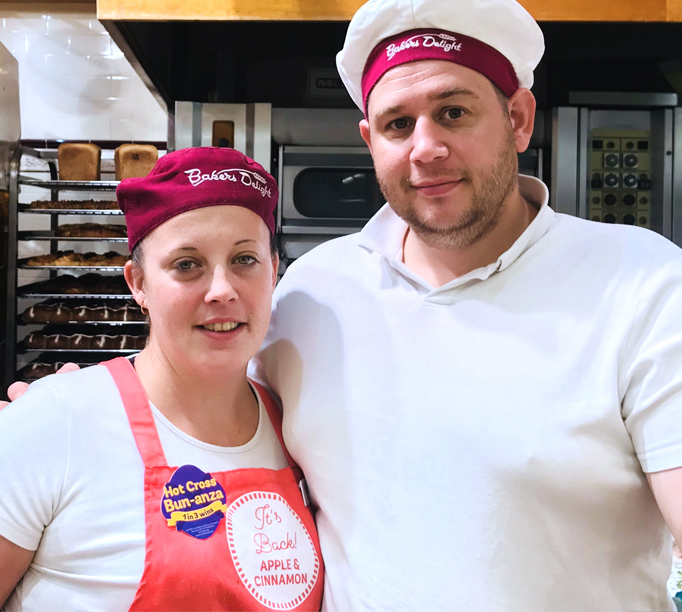 Adam
Tell us a bit about your shop or service: Bakery providing freshly baked products on daily basis catering to everyone's needs.
How long have you been working here? 12 months on the 16/03/18.
Are you a big or small crew - how many of you working there? 10 staff (they start at 3am).
What's do you think is best part of your job? Happy and satisfied customers.
What are your interests in life? Any hobbies, interests or mad obsessions?
Enjoy watching all sport and enjoying family time.
Do you think your shop or service helps make customers' lives easier? If so, tell us how: Yes.
Do you have local customers you know by name, or like to have a chat with? Yes, heaps.
What is the funniest or most unusual request you've ever had from a customer?
Customers requesting apple strudel (the pastry product is actually a Brumby's product).
What do you think makes Arana Hills Plaza a great community and/or good place to shop?
Local, it has a diverse range of services and the centre has easy access.
Name two things you like most about working at the centre?
Customers, neighbouring stores and working together.
Do you have a favourite time of year in the centre and if so why?
Easter and Christmas – busiest times of the year.