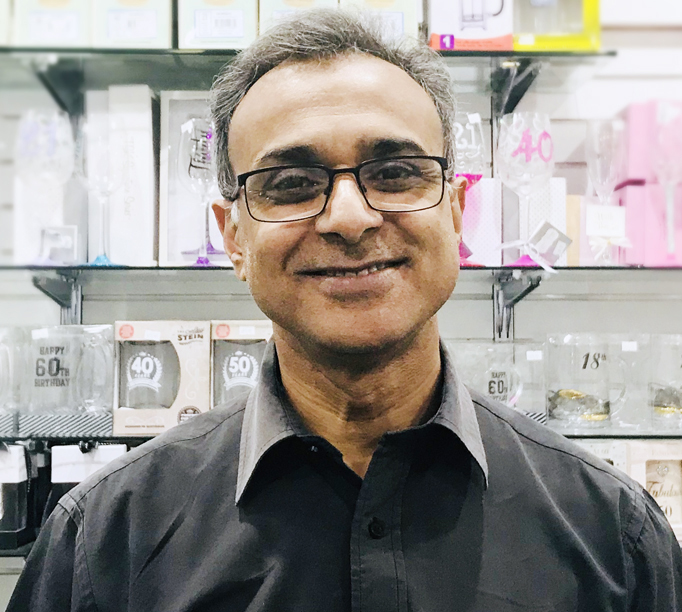 Hitash
Tell us a bit about your shop or service: Tobacconist and giftware.
How long have you been working here? 16 ½ years
Are you a big or small crew - how many of you working there?
2 staff (Hitash and wife Pravina).
What's do you think is best part of your job?
Interacting with customers and helping with product guidance.
What are your interests in life? Any hobbies, interests or mad obsessions?
Spending quality time with my 3yr old granddaughter.
Do you think your shop or service helps make customers' lives easier? If so, tell us how: Yes definitely.
Do you have local customers you know by name, or like to have a chat with? Yes.
What do you think makes Arana Hills Plaza a great community and/or good place to shop? Arana Hills Plaza is a convenient centre.
Do you have a favourite time of year in the centre and if so why?
Christmas as the centre is busier and enjoy catching up with customers!