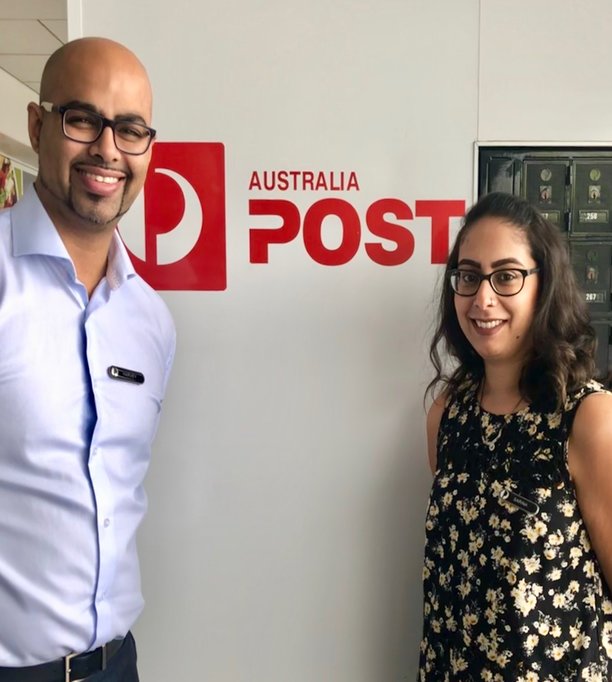 Harvey
Where are you from originally?
We are from the UK.
How long have you been in Australia and what brought you to Queensland?
We came here in December 2017, we chose Queensland because of a range of reasons but mostly for the weather and lifestyle.
Who works with you?
At the moment we are a husband & wife team.
What do you think is the best part of your job?
The customers, we get the chance to help them with their needs with the variety of services that we offer.
How do you spend your time off?
Relaxing and enjoying time with our kids.
Do you think your shop or service helps make customers' lives easier? If so, tell us how:
Yes, with the range of services available at Australia Post we get the opportunity to help our local customers regularly and the chance to make their day slightly better with our friendly service.
What do you think makes Arana Hills Plaza a great community and/or good place to shop?
The large variety of services that are available along with the retailers who run them. We have found the other retailers to really be supportive and friendly.
Name two things you like most about working at the centre?
The local customers we get to see regularly and the support for the other retailers in the centre.